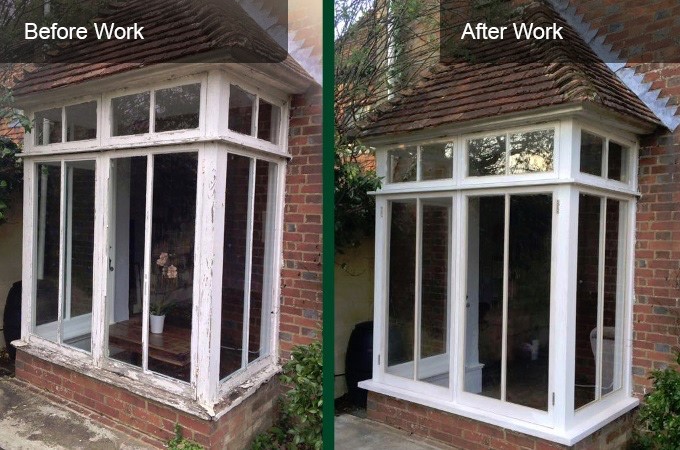 When Sash Window Experts was founded over 25 years ago, we made it our mission to help preserve our national heritage. Since then, our team of accomplished craftsmen has worked tirelessly to achieve these goals. Over the last decades, we've carried out countless sash window refurbishments, renovations and repairs in properties in Surrey and across the South East.
From our joinery workshop or on-site, our local artisans take great pride in bringing the features and function of beautiful period sash windows back to their former glory. We can help refurbish sash windows for period properties of all types and eras, repairing slide mechanisms, fitting draught proofing and even accommodating advanced double glazing technology, so that your home's classic features can be maintained for many more years.
Window sills and frames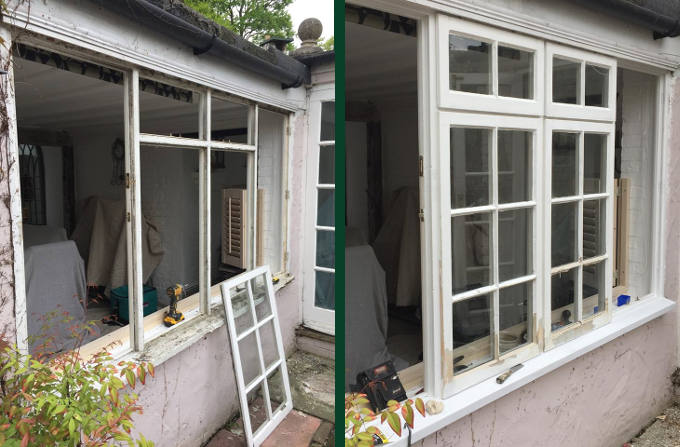 If your windows are showing signs of sill decay as a result of paint deterioration, there's not need to replace the box frame. Instead, we can carefully remove the existing lower box assembly and replace the section with new hardwood, complete with pulley and outlinings bonded with epoxy resin, using the original joints to maintain the strength of the box frame.
Piecing in new timber section with detailed mouldings that match the original profile allows us to prolong the lifespan of Georgian Sash Windows and other period windows.
Conducting a two-part repair with our unique epoxy resin helps to strengthen the tenon joints that the sashes are made up of. Once localised areas of rot and decay on sashes, sills and the box frame have been removed, we apply a stabilising solution. Next, we apply the epoxy resin and leave it to cure before sanding down to match the original profile, and protecting it with primer. The result is a new finish that's as good as the original timber. Since the epoxy resin moves with the timber, nothing is going to crack even over time.
Sash cords, weights and pulleys
For a complete sash window refurbishment service, the sashes will be removed from the box frame, paint build-up removed from the running surfaces and any bare timber primed as required. After preparation, the existing cords and beads will be discarded and replaced with modern improved sash cords.
Finally, we check and adjust the counter balance weights and pulleys as necessary.
Window and door furniture and hardware
As part of our refurbishment and repair service for sash windows, we will re-align and reuse existing original catches wherever possible. Of course, replacements are available on request.
Sash Window Experts stock a range of traditional and modern window fittings including window locks and catches, in a choice of finishes. Other hardware products for sash widows, casement window and doors are also available to order.
Draught proofing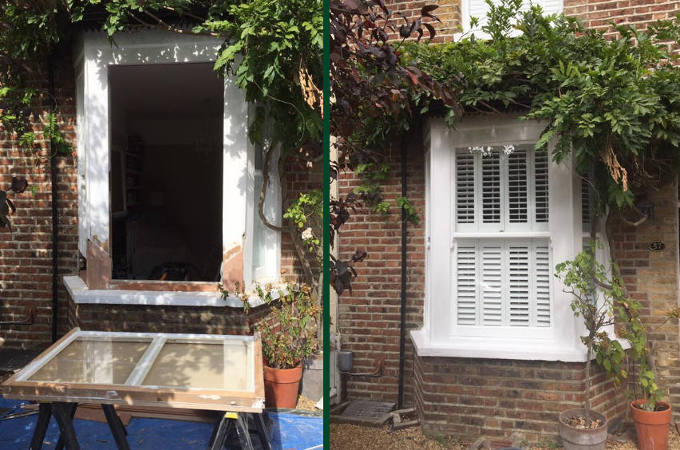 It is unfortunately the case that many original sash windows that have been poorly maintained suffer from draughty windows that rattle and don't keep the heat in. At Sash Window Experts, we offer a comprehensive draught proofing service, either as part of an overall refurbishment project, or on a standalone basis.
Fitting one of our unobtrusive draught proofing systems is not going to detract from the beauty of the period feature but will have the major advantage of reducing draughts, noise from outside and rattling window sounds, while your sashes glide easily and effortlessly once again.
Double glazing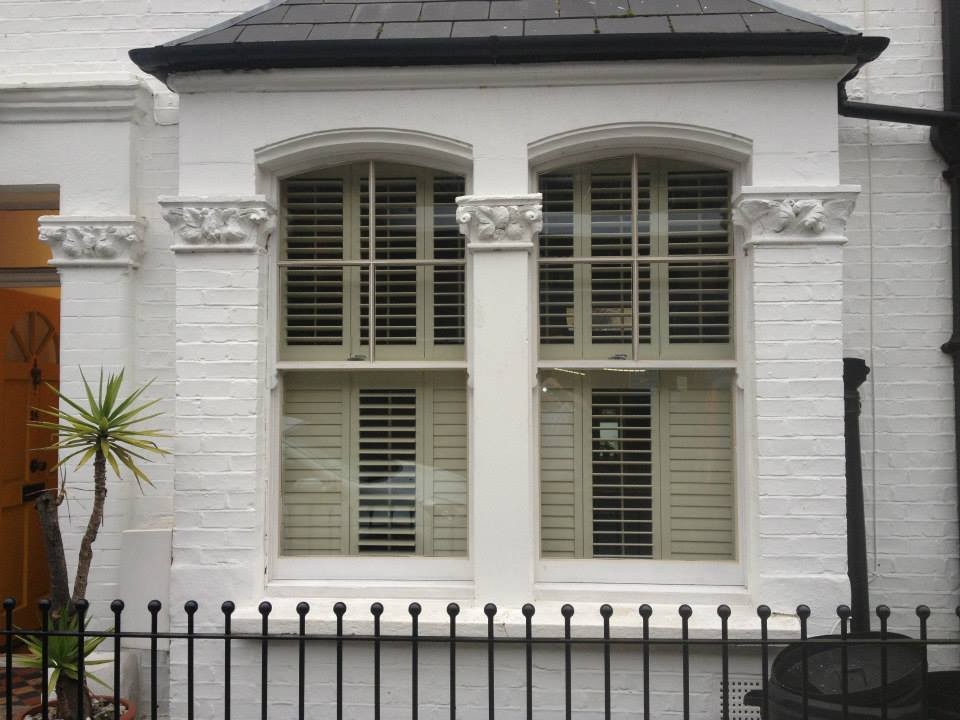 One of the many essential features of modern residential properties is double glazed windows – and these offer enormous benefits. Our skilled craftsmen work with the latest technological advances in double glazing, which allows Sash Window Experts to provide double glazing services for refurbishing and renovating your sash windows.
We can install beautiful double glazed hard or soft wood sashes with warm edge technology, while making sure all classic period features, including the original moulding designs, are retained.
Window security
At Sash Window Experts, we work with a large range of replacement glass and security options to give you total peace of mind. Broken glass and cracked window panes can be a common problem, but we can carry out extensive glass and putty repairs using clear format, toughened, crown, obscure, patterned, laminated and sealed glass units.
Nowadays, contents and building insurance companies invariably insist on key operated locks to be fitted to sash windows, rejecting original centre catches as not secure enough on their own. We have a variety of locks as well as traditional centre catches to choose from. All come in a range of finishes and can be fitted to your sash windows.
Decoration
At Sash Window Experts, we take great care at every stage of the sash window refurbishment process, whether at your property or in our joinery workshop. Having removed and made good rotten timber and failing paintwork we will leave the repaired window ready primed and prepared for decorating by yourself of your contractor.
To find out more about how Sash Window Experts can help restore your home's classic sash windows back to life, get in touch today for a free quote. Call the Sash Window Experts office on 01483 299587. If you prefer, you can send us a short message and we will contact you as soon as we can.