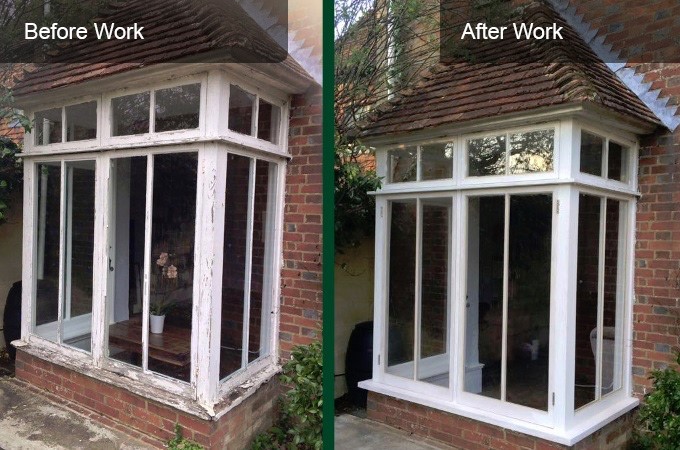 If you are the proud owner of a period property, complete with original timber sashes, you will be only too aware of the importance of these beautiful architectural features. Windows are the eyes of the home, as they say. However, you will also know that wooden sash windows need regular maintenance in order to preserve their appeal and functionality.
Many home owners are understandably tempted to replace old windows that are showing signs of age, are damaged in some way and just won't work as they should. Wouldn't it make more sense to get brand new windows that are fit for 21st century living?
At Sash Window Experts, our answer would be an emphatic NO. Not only would ripping out original features be a huge mistake, there's really no need! Our team of experienced craftsmen can bring virtually any window back to its former glory, providing a range of repair and restoration services to overcome a wide range of common problems such as
Windows that won't open or shut
Window frames that rattle and are draughty
Broken glass panes
Damaged or missing sash cords
Flaking paintwork
Signs of damp, timber rot and decay
Here are 4 excellent reasons why giving your box sash windows some TLC is a good idea:
1 – Protect the period character of the building
Whether you live in a country cottage or a Victorian townhouse, there can be few things quite as visually jarring as installing UPVC windows or secondary glazing. Why ruin the authenticity of a building steeped in history when you can have your sash windows expertly refurbished?
Carefully restored windows are the key to preserving and enhancing the external appeal of your home. And when it's time to move, you will find that it's exactly this kind of 'kerb appeal' that buyers are looking for, meaning greater saleability and at a higher price too.
2 – Preserve the value of the property
When it comes to valuing your period home, well maintained architectural features matter greatly. The market for premium historical properties is, of course, limited and ever reducing, meaning a well looked after home with original features intact will always command a higher price.
The key phrase here is 'well maintained'. Don't be tempted to put your house on the market with unsightly or damaged sash windows. Prospective buyers may be put off by the prospect of having to carry out expensive repairs (or replacements), so make sure you've carried out the necessary window repairs to sills or opening mechanisms beforehand.
3 – Save money by restoring old windows
You may be tempted by the prospect of good thermal efficiency, low maintenance and attractive prices offered by UPVC window companies – and with a household budget under pressure, who can blame you. But look beyond the short-term horizon and the financial argument is much less compelling.
Put bluntly, the lifespan of a modern UPVC window is significantly shorter than that of a regularly maintained timber sash window. Plastic windows can't be repaired anything like as much as their traditional wooden counterparts; they simply degrade with age. Box sash windows, on the other hand, can be revived time and again – in terms of ROI, they just keep on giving.
4 – Future proof the past
One of the best things about timber sash windows is that they can be brought right up to modern standards. From draught proofing to double glazing, our team of artisans can help you achieve energy efficiency improvements for your home with a U-value that isn't far off new UPVC windows.
With expert care and attention, we can make sure that your historic windows are future proofed for life today and tomorrow.
Would you like to find out more about how your original sash windows can be restored to look as good as the day they were fitted and revived to work exactly as they should? The team at Sash Window Experts would be delighted to help. Call 01483 299587 today for a free quote or email us your enquiry here.